2018- 2019 Class Fees
All rates are per student.
​
Fees include 1 sick/personal day per year for the instructor without a make up class.

If payments are not received by the 10th of the month, a $10 late fee will be assessed.
*Please see the bottom of this page for the payment schedule options in detail.
45 MIN/WEEK - PRE-K CLASSES ONLY
$45/month OR
$150/semester
1 Hr/Week
$55/month OR
$205/semester
2 Hr/Week
$80/month OR


$305/semester
3 Hr/Week
$100/month OR
$380/semester
4 Hr/Week

$130/month OR
$495/semester
5 Hr/Week
$160/month
*30 minute pointe add on is $25/month

Payment Schedule
1 Dance Year = 28 weeks (14 fall/14 spring)
​
2 Options for payment:

mm Monthly=

8 installments: due the first class of each month

(Aug., Sep., Oct., Nov., Jan., Feb., Mar., Ap.)

OR

Semester=

2 installments: one due in August and one in January

*First half OR full costume payment is due the first week of December.

*Second half of costume payment is due the first week of January.
*You child's fees must be paid in full in order for you to receive recital tickets and for your child to be in the recital.
Powered by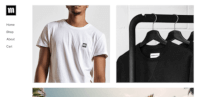 Create your own unique website with customizable templates.